Amazon product package in 2023
Amazon Package Product
When you enter a grocery shop or supermarket, you are immediately inundated with a variety of items in vibrant colors. The red and white of a Coca-Cola cannot be mistaken. That bright-red bottle of Heinz ketchup is easy to spot from a distance. Everyone who has encountered these recognizable brands may identify them. A buyer can express emotion just by looking at the colors.
The same regulations apply to online retail. But how can you create a brand's visual identity that elicits the same reaction? So let's begin with the package.
Why product packaging is important?
After placing an order, the purchasing process is not over. Recall the thrill you experience upon opening a gift. When their Amazon package arrives, the majority of consumers experience the same level of enthusiasm. Therefore, the first thing a customer will notice about your item is its packaging. Sellers must make the greatest impression possible.
Making ensuring the packaging is robust enough to protect the product in transit is the first thing merchants need to do. In the beginning, that was the main purpose of Amazon product packaging. No vendor wants their goods to be returned due to transportation damage.
When you first open the product listing, the brand's use of contrasting colors captures your attention. The design is simple with the brand name prominently visible. Simply opening the box releases the aroma of freshly brewed coffee.
How does a brand package help sellers?
Here are many ways that help sellers in brand packaging.
Brand recall:
You can be certain that people will remember your packaging if you make it distinctive. Brands with distinctive packaging include Coca-Cola and Apple. You can tell a product is an apple when you see a minimalistic design with a partially eaten apple on it. A similar effect may be had by well-designed packaging for your brand.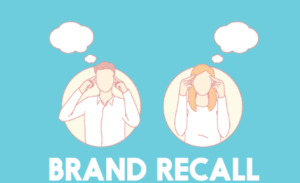 customer loyalty
Every stage of the purchasing process is important to customers. Customer anticipates a wonderful experience from the moment they search for a product on a retail website to the moment they finally open it. Your consumers will always return if you give each step of the purchasing process unique attention!
perceived worth
Your product's packaging establishes its personality. Why does that matter? In other words, a client makes assumptions about a product's quality and worth based on its packaging. Consumer expectations are set by this notion of your product's value.
what are the Amazon product packaging requirements
Amazon has certain packaging requirements that sellers must adhere to to ensure that their products are shipped and received safely. These requirements include:
Product packaging must be secure and protect the product from damage during transit.
The packaging must be the appropriate size and weight for the product.
All packaging materials, including boxes, packing peanuts, and bubble wrap, must be new and clean.
Hazardous materials, such as lithium batteries and flammable liquids, must be packaged and labeled according to federal regulations.
Products that are sold in a set or kit must be packaged together, and each item must be clearly labeled.
All packaging must be labeled with the appropriate shipping information, including the recipient's address, the sender's address, and any necessary handling instructions.
The packaging must be able to withstand normal handling and transportation conditions, including stacking, vibration, and compression.
The packaging should be designed to minimize waste, and it should be recyclable whenever possible.
Products must be packaged in compliance with Amazon's Frustration-Free Packaging (FFP) guidelines and Certified Frustration-Free Packaging (CFFP) standards if they are eligible.
It's important to note that Amazon may also have additional requirements for certain categories of products, such as food or hazardous materials. It's always best to check and follow their guidelines for your specific product category.
Tips for amazon package design:
simple and clean:
Use minimal graphics and text, and stick to a limited color palette.
Make it easy to open:
Include clear instructions and make sure the packaging can be easily opened by the customer.
Use high-quality materials:
Use durable and sturdy materials that can protect the product during shipping and handling.
Make it visually appealing:
Use images and graphics that are high-resolution and that accurately represent the product.
Make it easy to store:
Consider the product's size and shape, and design the packaging so that it can be easily stored by the customer.
Use eco-friendly packaging:
Use materials that are sustainable and recyclable, and make sure the packaging can be easily disposed of by the customer.
Optimize for Amazon:
Follow Amazon's packaging guidelines and make sure your packaging meets their standards for prep, labeling, and shipping.
How can we help you?
Our agency design my amz can help you design an effective and visually appealing package for your product on Amazon. We understand the importance of simplicity, easy opening, high-quality materials, and visual appeal in package design. We also take into account the product size and shape and make sure the package is easy to store. Additionally, we stay up-to-date with Amazon's packaging guidelines and can ensure that your package meets their standards for preparation, labeling, and shipping. Our team of experts will work closely with you to create a package that stands out on the Amazon marketplace and effectively represents your product.